The TREP$ Marketplace was on Thursday, March 22nd from 6-8:00 PM. It was a major success! A few pictures are below! Thank you to everyone who helped out to make this special night a success! Thank you to the community for coming out to support our young entrepreneurs and their businesses. A huge thank you to all of the local businesses who provided donations that were used to raise money for our program (Max's, Rambos, Pets Pets Pets, The Pulled Fork, The Califon Book Shop, Main Street Frame Shop, Flowers by the River, Califon Lumber, and Califon Natural Foods & Supplies)! Thank you to Mrs. Zajac who helped get those donations and the Califon Peapack Gladstone Bank (Pat)! Thank you Mayor Daniel for cutting the ribbon!
4th Grader Matteo Tramutola and Cougar Coasters
5th Grader Kyle Tansug and Sweet Soaps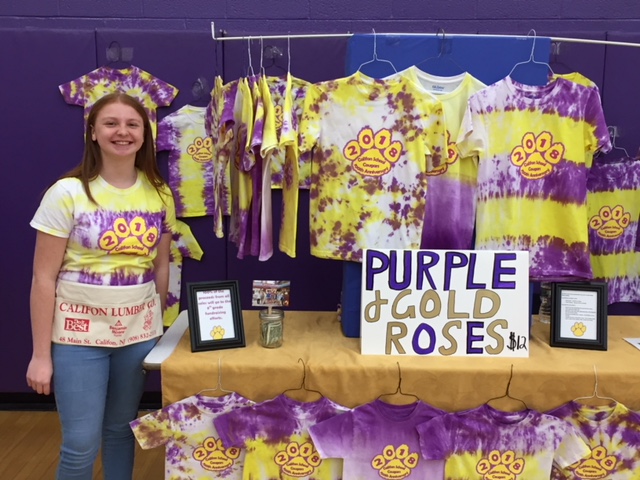 8th Grader Rose Weber and Purple and Gold Roses
The last workshop for 4th and 5th graders will wrap up the TREP$ program and allow them to reflect on their success!
Workshop 6: Lessons Learned
Wednesday, March 28th