We finally held our Seussical STEAM Night! It was an evening filled with Dr. Seuss type activities to be held at the end of Read Across America week in March but Mother Nature had other plans for us, so last Friday, April 20th was the big evening.
Everybody gathered in the gym for the first activity, which was to design an egg for Horton that could be safely dropped without breaking. I'm happy to announce that we had four eggs survive! Kaitlyn's, Troy's, Jett's, and Matt's eggs were all survivors. For the next hour, families were able to visit four different activities: reading in the library, hat stacking, slime making, and Seuss bingo. At the end of the evening, families gathered back in the gym for the three drawings, which were three baskets of books categorized by grade levels. William Peluso won the Prek-2 basket, Annie Tramutola won the 3-5 basket, and Holiday Piontkowski's guest friend won the middle school basket.
A large thank you goes out to the dedicated staff who assisted, and to the Community Service middle school students who volunteered their time to help.
A fun night was had by all! We look forward to holding it next year; hopefully in March!
Here are some pictures:
Kaitlyn Cantagallo and her family getting ready to read with Mrs. Patterson: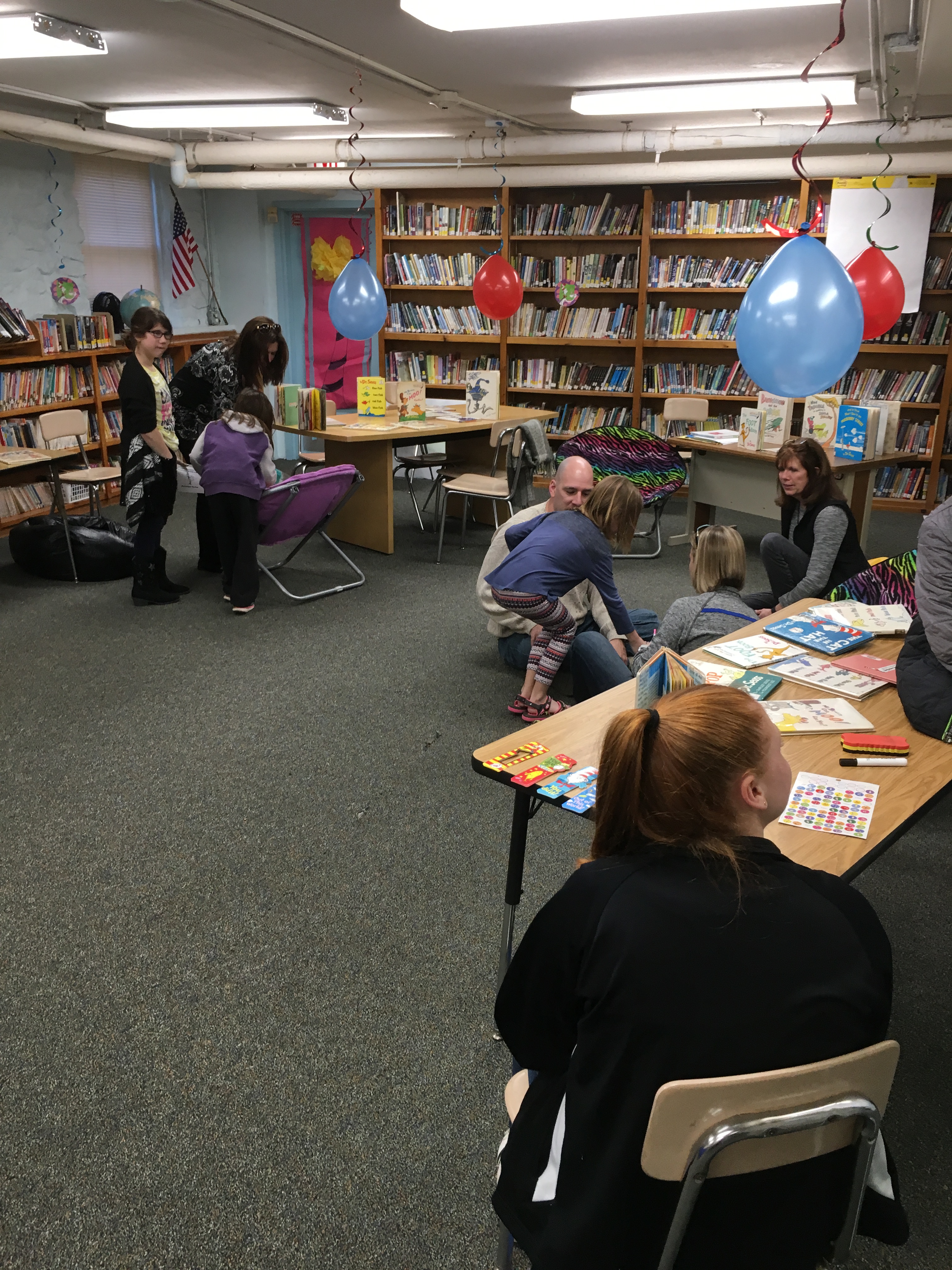 Maria and Annie Tramutola making slime with Mrs. H: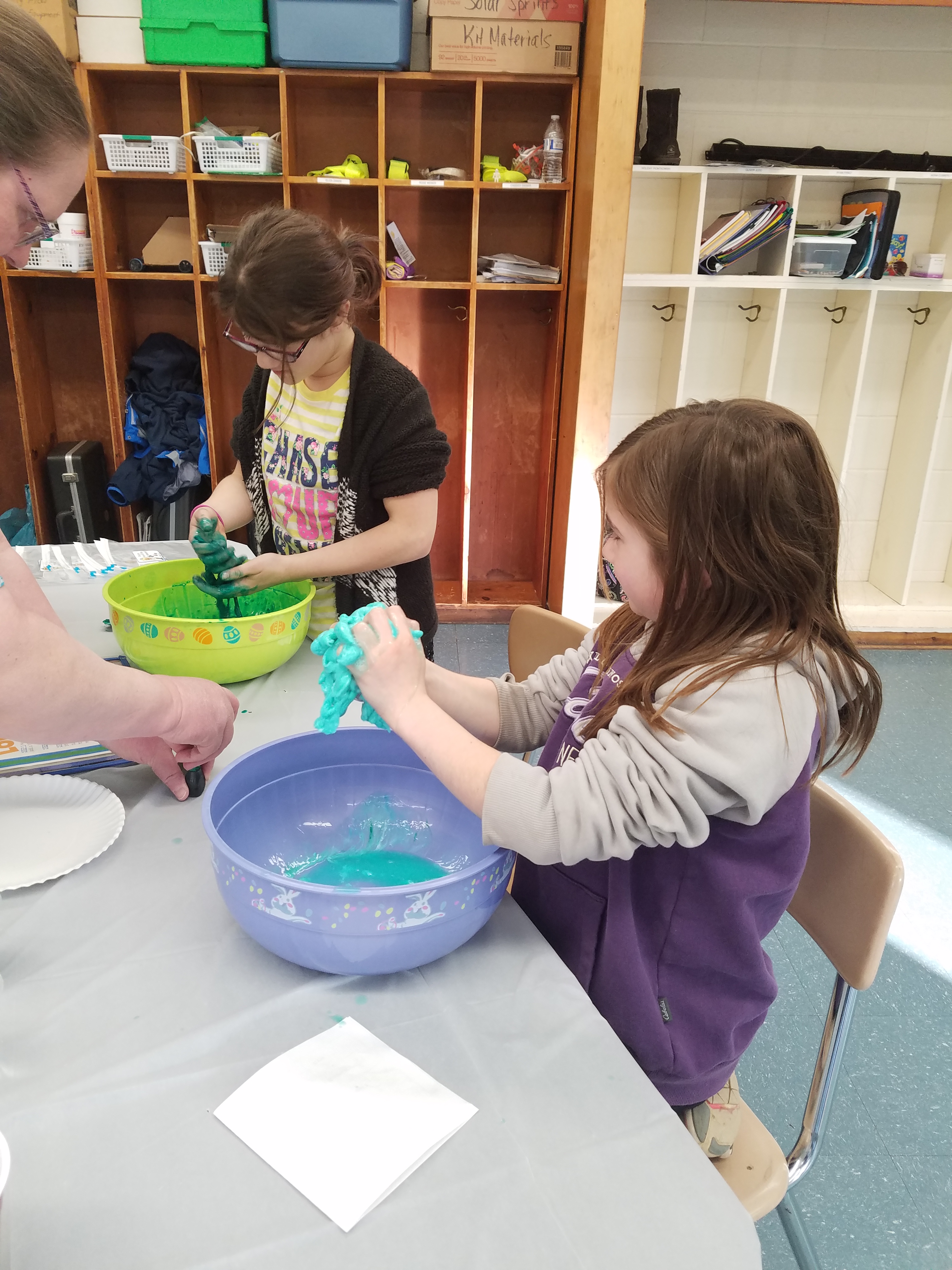 Ms. DeAngelo leading the egg drop: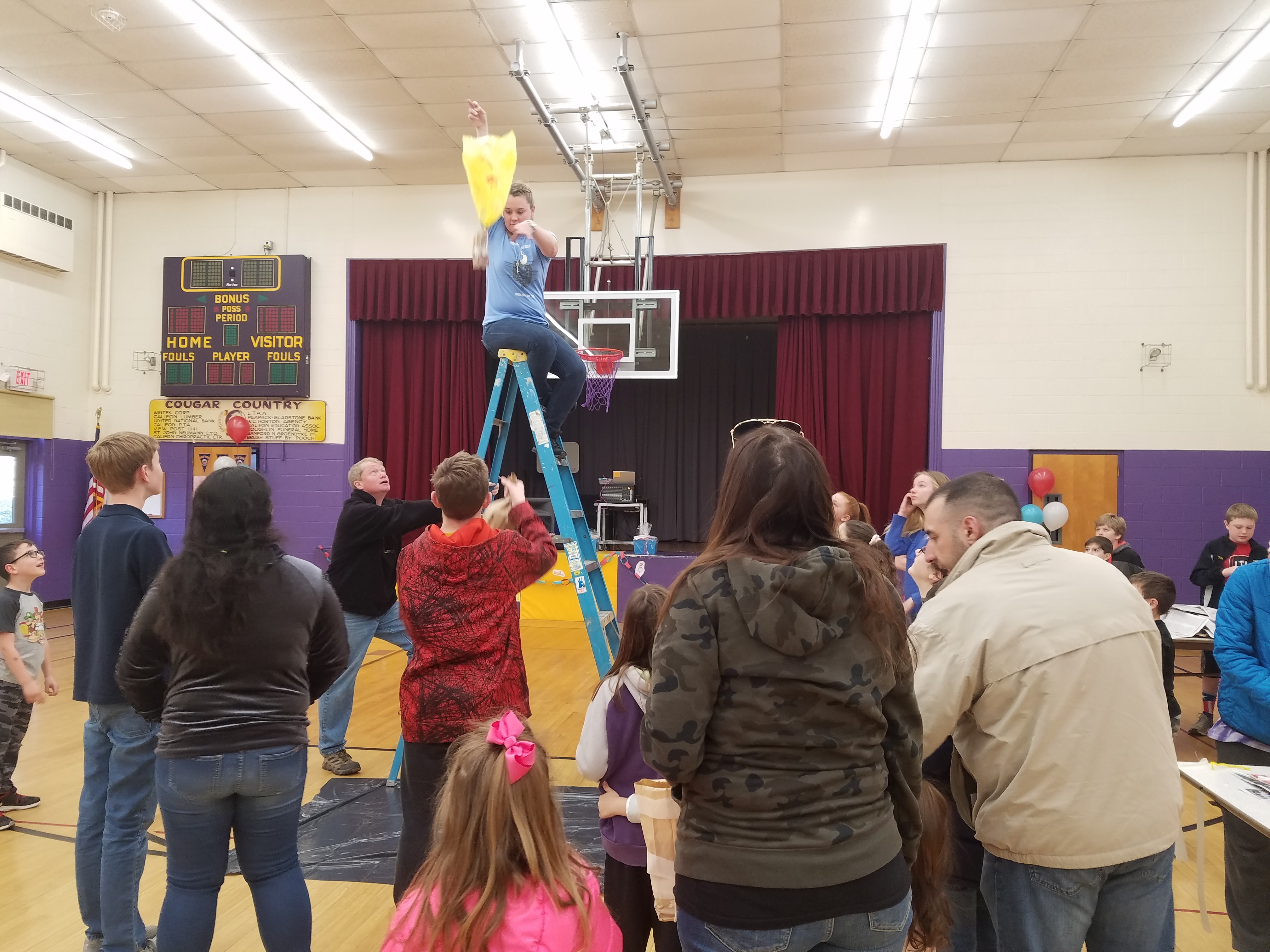 William Peluso reading Dr. Seuss: